About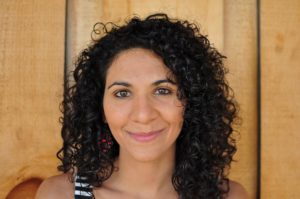 Laura Antonelli is not the "dead famous Italian actress" a man once accused her of being on Twitter. She is named after her, though. Laura is a music journalist, producer and writer who has been in the media industry for over five years.
With experience in print, radio and television, Laura enjoys working in all mediums but her greatest passion is interviewing musicians. She approaches every interview with the same mentality: even the biggest fan should learn something new from it. Consequently, she does an absurd amount of research to achieve this goal. One might even say she over-prepares, but her biggest fear is being factually wrong. Laura takes everything she learned from her background in English literature and applies it to analyzing song lyrics. She always tries to come up with thoughtful, original questions that generate fresh perspectives and responses.
Laura has uncontrollable curly hair, nervously laughs way too often, and drinks root beer in a wine glass. She hates referring to herself in the third person and thinks only George Costanza should talk that way.
P.S. Laura also has strong opinions about these topics:
Why moms love Tim Riggins
How well Eddie Vedder is aging
The Academy Awards constantly snubbing Jake Gyllenhaal
Kyle Lowry and DeMar DeRozan's bromance
How Dirty Dancing teaches valuable life lessons
My So-Called Life deserving more Buzzfeed articles written about it